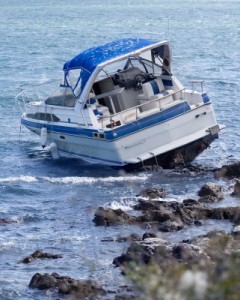 Boating is a fun and exciting pastime for many Oklahomans. With all the waterways across the state, it is easy to see why. Yet boating, like most water sports, brings with it some degree of risk. Much like cars accidents, it is often other boaters who place you at risk. Negligent or careless boaters, as well as those who deliberately engage in reckless behavior for the sake of a thrill are a danger to innocent people sharing the same waters. Such boaters also put their passengers and themselves at risk. From drinking and partying on the water to reckless and high-speed driving, boating accidents can lead to injury or death and often, it is the innocent person of people on another boat caught in the path, at the wrong place at the wrong time, who winds up injured or worse. A Tulsa boating accidents attorney can help you to navigate through legal channels, seeking justice and compensation if you or a loved has been the victim of a boating-related accident.
Oklahoma Boating Accidents Laws
The State of Oklahoma, whose waterways are governed by the Lake Patrol Section of the Oklahoma Highway Patrol, has an extensive list of rules and regulations relate to use of the lakes and other bodies of water. These laws outline everything from registration and licensing to boater safety education and boating accidents protocol. Specific waterways often have additional guidelines to follow as well. Failure to adhere to these rules and regulations can result in stiff penalties. Oklahoma is serious about water safety, and when boating accidents occur, these incidents are not taken lightly. The State recognizes victims' rights, and our personal injury attorneys can help you to understand those rights and how to take action in your case.
Boat Safety
While the State outlines the rules and regulations boaters must follow, boat safety is also a matter of common sense. Yes, freak accidents occur, but many boating accidents are the result of human error, carelessness, recklessness, negligence, and indifference. The common sense rules of oat safety are:
Watch out for other people and obstacles in the water: swimmers, skiers, jet skis, tubers, other boats, docks and buildings, etc.
Ensure your boat has proper safety equipment onboard
Maintain your boat and equipment to reduce risks
Don't involve alcohol, drugs, or wild partying
Excessive speed and daredevil tricks are not necessary.
When accidents occur, assist the injured and call for medical backup immediately.
Be conscientious of your own passengers. Many boating accidents occur when a passenger falls overboard or consciously chooses to take a swim right of the side of the boat.
Tulsa Boating Accidents Facts
Like most any jurisdiction, the leading causes of boating accidents in Oklahoma are common ones:
Speeding
Alcohol
Failure to learn and adhere to rules and regulations
Because of these things, boating accidents occur every year, resulting in serious injuries, death, and property damage. Common injuries include traumatic brain injuries, broken bones, and spinal cord injuries. Cause of death may be by drowning or due to other injuries sustained.
Boaters have a responsibility to themselves, their passengers and every other person sharing the waterways. Accidents may often just be accidents, but if negligence, carelessness, or recklessness contributed in any way to the accident, the guilty party may be held liable for the consequences of their actions. Boating may be a fun pastime, but it is not for mindless participation. Boats are not toys, and safety should be the number one priority when operating any boat in any body of water. A qualified Tulsa boating accidents attorney can assist you in understanding the rules and regulating governing boating in Oklahoma and can help you to move forward with your personal injury or wrongful death claim.
Free Consultation; Tulsa Boating Accidents Attorney
If you or a loved one has been the victim of a boating accident, you need the experience of a qualified lawyer to assist you in navigating the law and legal channels in order to understand your case and your rights. Serious injuries result in much pain and suffering, loss wages, medical bills, and more. If death occurs, the family suffers grief, loss of companionship, lost income, and mounting expenses. If another party is responsible for injuries or death as the result of a boating accident, let the Tulsa boating accidents attorney at Personal Injury Law Office of Tulsa help you to ease your burden by getting you the compensation you deserve. You pay no legal fees unless you win. For a free and confidential case evaluation call (918) 924-5528 or toll free (888) 447-7262, or send us your inquiry using the form on the right side of this page.