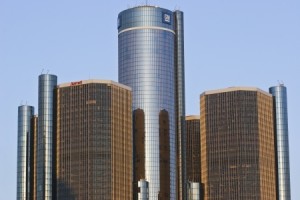 General Motors has a troubling history of faulty airbag deployment and faulty ignition switches. When GM emerged from bankruptcy in 2009, it was shielded from the debts and liabilities of its pre-bankruptcy state.
The new GM was to have a new start. However, accidents began to occur in newer models. GM officials denied any problems, and the death toll began to mount.
Pressured, executives initiated General Motors recalls on its vehicles in 2014. It has since recalled millions of vehicles, not just in Tulsa, Oklahoma.
Finally, Help for Plaintiffs
Old GM employees made the transition to the new GM. It is probable that their knowledge came with them. In 2015, a federal bankruptcy judge ruled that plaintiffs could sue GM for punitive damages in cases over faulty ignition switches.
This may open new door of liability and damages for plaintiffs. The judge ruled that plaintiffs could collect damages if they could prove that company executives knew of the faulty switches, but covered it up to avoid the expense of General Motors recalls.
Further, pursuant to a federal investigation, in 2015 GM agreed to pay $900 million in fines as a result of GM's continued failure to fix these faulty ignition switches.
Ignition switch problems caused improper deployment of airbags in a number of GM models, resulting in over 120 deaths. This potentially opens the door for large plaintiff verdicts in personal injury cases, especially since GM has admitted that it knew of the defect for over a decade before GM issued the recall. GM has admitted to having defrauded customers by marketing its vehicles as safe during that period.
More General Motors Recalls
In October of 2015, GM announced another round of General Motors recalls on a number of models — again involving ignition switch and airbag problems.
These ignition lock gears are larger than their specifications, making them difficult to turn. When inserted, a key can get stuck in "start" at higher temperatures or slip to "accessory" when temperatures decrease or when it gets jostled by the driver's leg. The airbags can explode from the side, causing pieces of metal to fly around the interior of the vehicle.
Free Consultation:  Tulsa Car Accident Attorney
To get help after a car accident in Tulsa, contact an Oklahoma personal injury attorney at the Personal Injury Law Office of Tulsa today.
For a free, no-obligation consultation, call 918-924-5528 or send your question using the email form on this page.