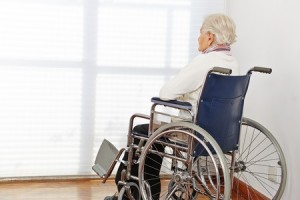 The most distressing time in your adult life is when an elderly parent can no longer care for him or herself and requires placement in a Tulsa, Oklahoma nursing care facility. Leaving a loved one in the care of total strangers is heartbreaking for everyone involved.
Anyone whose parent has been the victim of abuse or neglect at a nursing care facility is faced with even more emotional upheaval — additional guilt for knowing that a parent was left to the mercy of harsh custodians and subjected to nursing home injuries in Oklahoma.
While it is normal to feel conscience-stricken in these types of situations, you are not at fault, and your parent should be compensated for any resulting nursing home injuries.
FAQ: Nursing Home Injuries in Oklahoma
Under Oklahoma statutes, nursing care facilities must meet minimum standards while tending to patients.
For example, patients must be kept clean, properly clothed, and sufficiently hydrated.
Each patient's bed must be supplied with an adequate amount of clean linens.
All patients must be afforded sufficient periods of daily activity away from their rooms and their beds.
Each facility must employ a nutritionist and food service supervisor to develop a dietary plan for every patient, which must include three mandatory meals per day.
To prevent serious nursing home injuries in Oklahoma, physical and chemical restraints may only be used with a doctor's permission.
Despite these minimum standards of care imposed by the state, the elderly are frequently abused in nursing care facilities in Oklahoma. Patients experience physical assault, sexual assault, verbal abuse, and other horrible experiences during their stays in a nursing care facility.
A nursing care facility or staff member that breaches a duty of care and fails to adhere to Oklahoma's minimum requirements in the treatment and care of a patient can be held liable for that patient's injuries.  The nursing care facility and/or individual staff members may be liable for economic, non-economic, and punitive damages.
What Steps Should I Take If My Parent Is Injured?
If your parent has undergone any traumatic or improper experiences in an Oklahoma nursing care facility, you should immediately take photographs of any broken bones, bruises, cuts, or other evidence of the abusive treatment.
Additionally, write down names and contact information of any witnesses. Have your parent seek medical treatment and obtain the medical records related to their nursing home injuries in Oklahoma.
You may also need to contact the local police department and file criminal charges against the nursing care facility, depending on the severity of the assault or abuse.
Then, contact your Tulsa nursing home attorney about a personal injury claim.
Free Consultation: Tulsa Nursing Home Attorney
To find out if your parent might be entitled to compensation for nursing home injuries in Oklahoma, contact the Tulsa nursing home attorney at the Personal Injury Law Office of Tulsa today.
For a free, no-obligation consultation, call 918-924-5528 or send your question using the email form on this page.