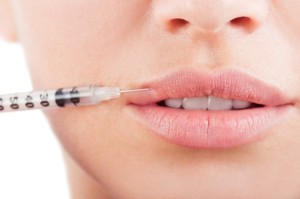 Lip injections are very popular in Oklahoma right now, including Sculptra Tulsa and Artefill treatments. Many famous celebrities admit that cosmetic treatments have given them fuller and more sculpted lips that have greatly contributed to a signature look.
Nevertheless, these cosmetic procedures frequently cause serious temporary and permanent injuries. Physicians do not always warn patients of possible side effects but rather tend to extol the virtues of the injections.
In this article, we discuss two types of dermal fillers, common injuries caused by these dermal fillers, and what steps you should take to get compensated for your injuries.
What is Sculptra Tulsa?
Sculptra is a dermal filler made of biodegradable materials. It supposedly encourages the body to produce its own collagen around the injection site. Plastic surgeons use the filler on lips and other parts of the face to make it appear younger, claiming that Sculptra provides your face with a smooth and natural look.
However, many people experience results that are anything other than "smooth and natural."  Lumps called granulomas tend to form around the injection site of the Sculptra Tulsa treatments.
Although the patient is advised that these lumps will go away after massaging the site, many patients never lose these lumps.  Some lumps can look like large tumors.
In addition to cosmetic injuries resulting from Sculptra, the dermal filler has also been known to attack the patient's immune system, causing severe bacterial infections.
What is Artefill?
Artefill is also a dermal filler. While Artefill was approved by the Food and Drug Administration in 2006, it can have the same dangerous side effects as Sculptra, including, but not limited to, granulomas that tend to form at the injection site.
All dermal fillers can cause bruising, swelling, nodules, and skin discoloration.  In some cases, the patient suffers irreversible nerve damage.
Infections are also common, causing skin inflammation, lesions, or abscesses. Providers may claim patients underwent treatments with informed consent, but that does not absolve the provider from the basic duty of care. In situations where patients suffered side effects and were not warned, the case against a provider may be even stronger.
Any time a person has a good faith basis and real evidence that they were harmed due to someone's failure to exercise a duty of care, they may file a lawsuit seeking compensation. The more important question can be whether the lawsuit will succeed.
Providers of cosmetic medical procedures may sometimes be more willing to settle and compensate a patient for harm than to risk the full scope of risks related to a procedure being exposed in the Tulsa personal injury trial process.
Free Consultation: Tulsa Pharmaceutical Injury Attorney
To find out if you might be entitled to compensation for injuries resulting from Sculptra Tulsa or Artefill treatments, contact the Tulsa pharmaceutical injury attorney at the Personal Injury Law Office of Tulsa today.
For a free, no-obligation consultation, call 918-924-5528 or send your question using the e-mail form on this page.