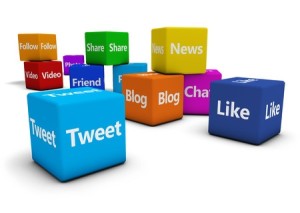 While social media has transformed the way Oklahomans communicate – there are also some negative aspects to using it, especially after you have initiated a Tulsa personal injury lawsuit. Thus, it is important to learn how social media affects court cases in Oklahoma.
How Social Media Affects Court Cases
If the defendant in your case requests information from your social media account and it is deemed relevant by the court, you must produce it. Discoverable information can include social media statuses, tweets, and photographs.
You will have to produce this information whether or not your account is set to the most extreme privacy setting. A personal account cannot be protected if the opposing party can show a good reason for you to produce that information.
For example, if you are suing for back injuries suffered in a car accident, and the defendant learns that you have posted pictures to Facebook or Instagram that depict you riding a roller coaster or doing flips at the trampoline park, most likely the judge will compel you to produce those photos.
The same would be true with a social status that says, "Went skydiving yesterday.  It was a blast."  Although the defendant may never see your pictures because he or she is not a "friend" with permission to see your posts, be aware that independent investigators know ways to worm into a plaintiff's social media site to see what has been posted.
Once these incriminating pictures or statuses are introduced in court, a jury will be unlikely to award damages for your back injuries. Of course, you would not likely go skydiving or be jumping on a trampoline if you had a back injury and were following medical advice. But even an off-hand comment intended in jest could be misconstrued in a Tulsa personal injury case.
Additional Advice
The best way to protect yourself during a pending personal injury suit is to stop posting on social media altogether.
However, if you are obsessed and cannot stop, at least try to refrain from posting anything but vague status updates that really give no information other than you are still alive and kicking.
Defendants' attorneys can use even simple statuses like "I'm so happy today" to prove that you have not lost quality of life due to injury.
A minimal statement like that could diminish your chances of reaching a settlement, or potentially cost you thousands of dollars in a lawsuit. Thus, always keep in mind how social media affects court cases in Oklahoma.
Free Consultation: Tulsa Personal Injury Attorney
To find out more about how social media affects court cases in Oklahoma, contact a Tulsa personal injury lawyer at the Personal Injury Law Office of Tulsa today.
For a free, no-obligation consultation, call 918-924-5528 or send your question using the email form on this page.