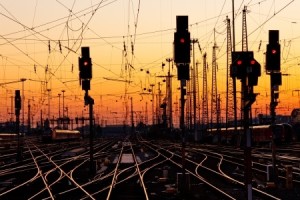 We often think of the old-fashioned steam train as going the way of the horse-and-buggy as a method of transportation. However, trains are still used frequently, even in Tulsa, Oklahoma, as a means to transport passengers and cargo from city to city.
According to the Federal Railroad Administration's Office of Safety Analysis, eight people were killed in 2014 because of train accidents in Oklahoma.
FAQ: Train Accidents in Oklahoma
Train-related injuries stem from a variety of causes.  In 2012, a widely publicized train accident in Oklahoma that killed three people was caused when a train operator could not properly see the signals due to vision problems.
Other train accidents in Oklahoma are caused when pedestrians walk onto railroad crossings; automobiles drive onto railroad crossings as a train is approaching; tracks, train cars, and engines are not properly maintained; switches are not set correctly; operators are not trained efficiently; or operators act negligently and do not follow guidelines when driving trains.
Additional Considerations
Passengers, pedestrians, and railroad employees are those most commonly injured in train wrecks.  However, sometimes, residents with homes close to the location of the train wreck can suffer physical injuries, especially if the train was carrying hazardous substances that escaped shipping containers and leaked into surrounding the environment during the wreck.
If you or a loved one has suffered personal injuries due to train accidents in Oklahoma, you may be able to recover compensation for your medical expenses, lost wages, and pain and suffering.
Free Consultation:  Oklahoma Railroad Accident Attorney
To find out if you might be entitled to compensation for injuries that resulted from a train-related incident in Oklahoma, contact the Tulsa railroad accident attorney at the Personal Injury Law Office of Tulsa today.
For a free, no-obligation consultation, call 918-924-5528 or send your question using the email form on this page.