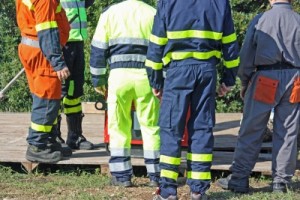 When a loved one dies, the grief and devastation is tough enough. When a loved one dies unexpectedly, the emotional and financial toll can be worse. When the death is caused, even in part, by another person or entity's actions or negligence, your grief and concerns are compounded by justified frustration, anger, and a desire for answers and justice. A Tulsa wrongful death attorney understands your situation and can help you to seek the justice and answers you want and need.
While the other party may not have intended your loved one's death, if they engaged in activity or ignored some aspect of their actions that caused the fatality, you may be entitled to compensation. Regardless of their intentions, the law does not excuse negligence, carelessness, recklessness, and even indifference that injures or kills another.
Whatever the cause of your loved one's death, if another party's actions contributed to the death, you have the right to seek compensation in a wrongful death suit. A Tulsa wrongful death attorney can help you discover how to make the other party take responsibility and compensate your family for the hardships this devastating experience has caused.
About Wrongful Death Claims
A wrongful death action is not a criminal proceeding. In most cases, it is a civil action holding the responsible party liable for another person's death where a criminal court has not taken action or where the prosecution has no legal authority or evidence to do so.
Additionally, if a person is acquitted by a criminal court on charges related to the death, the deceased's family may still seek recourse by filing a wrongful death claim in civil court. While individuals often face this civil liability claim, it is also the only recourse available should a company be to blame for the death of your loved one.
The list of reasons to file a wrongful death suit grows longer all the time as yet another circumstance involving someone's wrong actions leads to a tragic accident, but common causes of wrongful deaths include:
Oklahoma Wrongful Death Laws

Under Oklahoma's statutes governing civil liability in wrongful death actions, you may be entitled to receive compensation related to the death of your family member. If you're loved one wrongfully died as a result of someone else's actions, you may be entitled to recover damages for medical expenses, funeral and burial expenses, pain and suffering of the deceased, and grief and loss of companionship for the surviving spouse and children. An experienced Tulsa wrongful death attorney can review your claim and assist you in understanding your rights and determining the amount of compensation you are entitled to ask the court to grant you.
Moving Your Case Forward
When you file a wrongful death suit, you face two possible scenarios. Ideally, the defendant could accept your offer or they could offer a counter offer. If negotiations go well, you could settle out of court, receiving your compensation with little hassle. However, if the defendant wants an opportunity to defend himself or herself or wishes to fight any aspect of your claim, your action will be presented and justified in a civil court, where a judge or jury will have the final say.
Settlement discussions, or an actual settlement of the lawsuit can occur during any phase of the case:
Pre-litigation
Litigation
Pre-trial
Trial
However, there is also a fifth phase to be aware of: the post-trial phase. It is during this phase that the plaintiff or the defendant may wish to challenge or appeal the original verdict. While this may sound discouraging if the party you are suing decides to escalate the fight; however, it is good news for you if the judgment is not to your liking.
The law gives you the right to ask a higher court to evaluate the outcome of your case and to decide if a different decision is in order, given the evidence and testimony presented in the original case. A qualified wrongful death attorney can help you to prepare the initial case and navigate through the proper legal channels, as well as helping you to file an appeal should you see fit to do so.
Free Consultation: Tulsa Wrongful Death Attorney
Losing a loved one to a tragic and untimely death is difficult enough. When the circumstances involve the questionable actions, negligence, or indifference of another party, it only makes things worse. Do not allow worries about mounting expenses and lost income compound your grief. While money cannot make up for your loss, it can certainly relieve the added burden caused by their unexpected death.
If you feel that someone is liable for your loved one's death, let the experienced wrongful death attorneys at  Tulsa Personal Injury Law review your case and help you to seek the compensation you deserve. For a free, confidential wrongful death case evaluation contact us today at (918) 924-5528, toll free at (888) 447-7262 or send us a message using the form on the right side of this page.