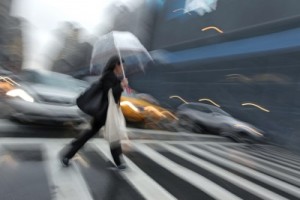 Vehicle accidents can be catastrophic, if not fatal, but when an accident involves both a vehicle and pedestrian, the results are often more devastating. While car accidents often cause serious injuries and even death, people often walk away from those accidents either unscathed or able to fully recover with only their vehicle, expenses, and medical bills presenting difficulties. A Tulsa pedestrian accidents attorney can help you discover ways to overcome the difficulties that result from a pedestrian accident.
Those with serious injuries and the families of those who have lost their lives to vehicle accidents do face daunting difficulties. However, when the accident involves a vehicle vs. pedestrian, whether it be a car, truck, tractor trailer, motorcycle, scooter, or even a bicycle, the injuries can be worse, and all too often, a death occurs.
Vehicles are large and heavy, and they operate at speed the human body cannot achieve or tolerate when hit with such force. It's a shame that such accidents occur, given all of the driving safety information available today. However, far too many people participate in distracted driving, leading to pedestrian accidents. Even if the pedestrian does not see the car or fails to yield, the driver is the larger, more dangerous presence and should always drive in an alert and cautious manner. And drivers who fail to do so, finding themselves involved in an accident with another vehicle or a pedestrian, may face serious legal consequences.
Pedestrian Accidents
Account for more than 180,000 deaths between 1975 and 2005
Account for nearly 5,000 deaths every year
Cost to victims and their families: medical bills, lost wages, funeral and burial expenses, extreme pain and suffering
Common Non-Fatal (yet severe) Injuries: broken/crushed bones, Collapsed Lungs, Concussions, Spinal Cord Damage/Paralysis, Fractures, Brain Damage, Disfiguring Scars
Common Causes of Pedestrian Accidents
A number of things can cause pedestrian accidents. While not all drivers involved in car vs. pedestrian accidents are guilty of careless driving (such as those who suffer a sudden medical issue, mechanical failure, or weather-related accidents), many others are guilty of driving carelessly, recklessly, and or negligently, and many drivers attempt to multi-task, reducing their alertness, awareness of their surroundings, and their reaction time. Common distractions that can lead to vehicle accidents involving pedestrians include:
Talking on phone (even hands-free) or texting
Fiddling with the stereo
Carrying on conversations or arguments with passengers
Dealing with fussy or misbehaving children
Reaching down to recover something from the floorboard
Attempting to pass other cars in the wrong lane or on the shoulder
Looking away from the road
Actions such as reading a book or a map, writing, applying make-up, etc.
Drowsy or emotional driving
Impaired driving (vision, medical problems, hearing, prescription drugs, illicit drugs, alcohol, etc.)
And of course, there are more.
When a driver gets behind the wheel of a car, they need to be in the right state of mind to drive. They also need to be physically capable of handling the task effectively. Otherwise, they are a danger to other drivers and pedestrians on the road. A driver's only focus should be driving their automobile safely from point a to point b. Everything else can wait until they are safely off the road.
Your Rights
At Tulsa Personal Injury Law Office, our experienced Tulsa pedestrian accidents attorney knows that while the above facts are true, you a more than a statistic or the sum of your injuries. We understand the pain, suffering, and difficulties faced by victims and their families, as well as the grief and hardship caused by sudden death. As a victim of family of a deceased victim, you have rights… and those rights should not go unclaimed.
Among those rights is the entitlement to hold the other party responsible for their negligence or their careless and reckless driving, and to receive compensation for your injuries, pain and suffering, lost wages, and medical bills. Survivors may also receive compensation for their grief and loss of companionship. Our personal injury lawyers respect your rights and want to help you to uphold those rights. If you've suffered financial losses as the result of a pedestrian accident that was someone else's fault, we will fight to help you get the compensation you deserve.
Free Consultation: Tulsa Pedestrian Accidents Attorney
If you or a loved one has been the victim of a pedestrian accident, you face some difficult times ahead, wrought with pain and suffering, added expenses, lost wages, and even grief, in the case that the accident caused your loved one's death. The personal injury attorneys at Tulsa Personal Injury Law Office will treat you with compassion and understanding, helping you to understand the law and your rights and assisting you in gaining compensation for your injuries or loss. For a free and confidential personal injury case evaluation, contact our personal injury lawyers at (918) 924-5528, toll free at (888) 447-7262 or send us a message using the form on the right side of this page.