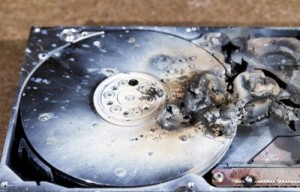 If you or a member of your family has been injured by a defective, badly designed or unreasonably dangerous product, you may be able to recover compensation for your medical costs. You should consult an experienced Tulsa defective products attorney without delay.
The Consumer Product Safety Commission recently reported that between 2008 and 2010 over 36 million people received medical treatments for injuries received from using consumer products. This included such ordinary household items as toys, drugs and medical products, power tools, electronics, sporting goods as well as such everyday features of a home as floors and stairs. Other agencies -– the Food and Drug Administration, the Department of Transportation, the Environmental Protection Agency and others — also identify other types of defective products.
Product liability cases frequently raise complex factual and legal issues, so if a product has caused harm to you or a loved one, you should consult an experienced Tulsa defective products attorney. If you or a member of your family has been injured by a defective, badly designed or unreasonably dangerous product, you may be able to recover for your loss. To find out what your remedies are, contact a skilled Tulsa defective products attorney at the Tulsa Personal Injury Law Office of Tulsa.
Product Liability Law in Oklahoma
The law on defective products is different in each state. Unlike some other states, Oklahoma law recognizes just four basic grounds for holding liable a person or company that makes, sells, services or installs a consumer product. These are if: the item was defective in its manufacture, design, handling or installation was defective, or if there was a failure to warn of a danger that was known or should have been known.
A successful product liability claim generally shows the product was defective — expert testimony will sometimes be the best proof of this – presenting unreasonable hazards under normal use. In addition, there must be proof the defect caused the injury, and the harm included property damage or personal injury. Product liability law in Oklahoma can also allow claims not just for injury to the product's purchaser, but also to bystanders, which may include members of the purchaser's family.
Claims must generally be brought within two years, but exceptions exist, especially when a product has caused a death. But if you think you may have a product liability claim, do not delay, since that could make it more difficult to prove your case.
Damages in a products liability case, which will vary on the type and amount of harm done, are intended to compensate for medical expenses, property losses, lost earnings, and pain and suffering. In addition, if a manufacturer has recklessly or knowingly disregarded public safety concerns, punitive damages, intended to punish that behavior and deter others from committing similar offenses, may also be available.
Product liability cases often involve complex areas requiring extensive experience in scientific research and technical issues. Defendants in product liability cases may also assert a variety of defenses when someone is hurt while using the product. For example, they can argue that the user's own negligence caused the injury, or that the user ignored or accepted an obvious risk, or used the product in a way not intended by its maker, or that the product was as safe as it could be made.
What to Do if You Have Been Injured by a Defective Product
Even if what caused an accident seems clear to you, you should have help dealing with crucial legal issues surrounding your claim. At the Personal Injury Law Office of Tulsa, we can also help you deal with your insurance carrier, and with the insurance firms covering the manufacturer and related parties.
If you hire us to work on your case, we will clearly explain the process, and sign a written agreement with you making clear that you will not have to pat us attorney's fees or expenses unless you obtain for you a satisfactory settlement or win your case in court.
Free Consultation: Tulsa Defective Products Attorney
For a free consultation with a knowledgeable Tulsa product liability attorney, contact the Personal Injury Law Office of Tulsa today at (918) 924-5528. Our training and extensive experience can provide the expertise you need to get the best outcome possible in your product liability matter. We will carefully examine and explain the issues involved.
There is no cost or obligation to you to consult with us, so there is absolutely no risk to you. For a free and confidential case evaluation call (918) 924-5528 or toll free (888) 447-7262, or send us a message using the form on the right side of this page.