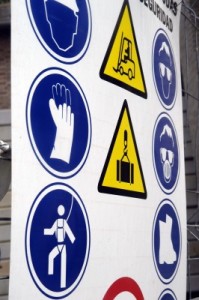 The Tulsa area is seeing substantial growth, bringing in its wake plenty of construction. Many construction jobs are inherently risky, and sometimes workers are hurt in falls, equipment failures, exposure to hazardous substances, electrical accidents, excavation collapses, explosions or other mishaps.
While fatal work injuries for private construction workers fell 7% in 2011, with 721 construction industry deaths that year, the US Department of Labor's Bureau of Labor Statistics has reported, continuing a downtrend since 2006, construction is still the industry with the second-most fatal accidents, trailing only the transportation-and-warehousing industry. Construction also accounted for over 17% of all workplace fatalities. Within construction, the four most common causes of death were falls (making up 35% of all construction deaths), followed by electrocution, being struck by an object, and being caught in equipment or between workspace areas.
A construction accident may also affect not just those working on buildings and other construction projects, but also their families, and in some cases passersby and others who were at or near the accident site.
What to Do If You've Been in a Construction Accident
If you or a family member has been involved in a construction accident, you should receive compensation for your medical expenses, financial losses, and pain and suffering. If you were harmed by someone's violation of safety rules or other serious wrongdoing, you may further be entitled to punitive damages.
Contact an expert Tulsa construction accident attorney at the Personal Injury Law Office of Tulsa for a free initial consultation, to help you deal with this complicated area and receive your just compensation.
If you are a construction worker who has been injured in a job accident, one of the first things a construction accident at the Personal Injury Law Office of Tulsa will do is to determine whether you are, for the purposes of coverage by worker's compensation, actually an employee of the responsible company. The company responsible for a construction site accident deals with its own workers' injuries through the workers' compensation system.
How to Find Out Who is Liable in Construction Accidents
Sometimes disputes arise on who is the true employer for an injured worker. For example a worker may be hired by a company subcontracting for the construction project's general contractor. In such cases, if that worker is injured, the general contractor may assert that it actually employed the worker, rather than the subcontractor, in an attempt to deny the worker the more generous damages recovery available outside the worker's compensation system.
The Tulsa construction accident lawyers at the Personal Injury Law Office of Tulsa will also thoroughly probe which firm should actually be considered an injured worker's employer, as well as whether government regulations and best industry standards for maintaining a safe work environment and properly training and supervising workers were followed.
In addition to construction workers, our firm can help other persons injured by a construction site accident recover the compensation that you need and deserve for their injuries. Those who live, work or are just passing by a construction site may also be harmed by an explosion, falling equipment, or construction debris making hazardous nearby walkways or sidewalks.
Free Consultation: Tulsa Construction Accident Attorney
If we take your case, you will receive a clear explanation and a written agreement making clear that you will not pay any attorney's fee unless we win your case or you receive a satisfactory settlement. Our experienced construction accident attorneys can help you deal with your insurance agency, and the companies and insurance companies opposing you, to help you receive all of the compensation to which you are entitled.
Find out what the experienced construction accident attorneys at the Personal Injury Law Office of Tulsa can do for you, by calling us at (918) 924-5528, toll free at (888) 447-7262 or send us your question using the form above on the right side of this page.