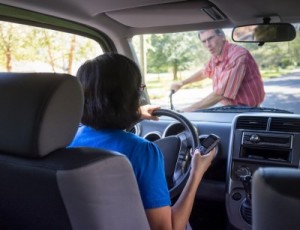 While bicycling may be pleasant, it can also expose riders to risks beyond their control, including risks of harm from inattentive drivers. If you or a loved one has been injured in a bicycle-related accident, contact an expert Tulsa bicycle accident attorney at the Personal Injury Law Office of Tulsa for a free initial consultation.  We can help you discover whether you are entitled to compensation and to collect all of the compensation due for injuries a careless driver caused.
More and more people these days are using bicycles, often in areas designed for motorists, not bicyclists. Nationwide, bicycle accidents injury about 45,000 individuals and kill about 700 annually.
Motorists Don't Always Heed Warning Signs
There are more bike lanes now and signs reminding motorists to share the road with two-wheelers. Even so, every cyclist has heard of bikers being sideswiped in traffic, rear-ended at a traffic light, hit by a driver who failed to yield right-of-way, or "doored" — knocked off the bike by an oblivious driver or passenger inside a parked car swinging open a car door as the bike passes alongside.
Because of motorist inattention or bicycle visibility issues, intersections are especially dangerous: 45% of car-bike collisions occur there. Unfortunately, accidents which mismatch a heavy enclosed vehicle against an unprotected bicyclist can produce serious or even fatal injuries.
With 250 million registered cars and trucks on US roads, and annual sales of nearly 16 million bicycles, there are lots of opportunities for catastrophic injuries in car-bicycle crashes. Defective design, manufacture or repair of bicycles or their parts could also cause bicycle accidents. And sometimes pedestrians or bicyclists can be injured by a bicyclist who fails to observe safety rules.
Head injuries are the most common cause of death in fatal bicycle accidents. Both the National Highway Transportation Safety Administration and the Centers for Disease Control and Prevention estimate head injuries cause somewhere between 62% and 70% of bicycle-related fatalities. Head, neck or spinal injuries may require long and expensive care and therapy.
What to Do if You Have Been in A Bicycle Accident
If you or a loved one has been injured in a bicycle accident, you should consult an experienced Tulsa bicycle accident lawyer, to advise you on how to go about holding the responsible person accountable and winning fair compensation for damages such as medical care, needed therapy, lost wages and pain and suffering.
At the Personal Injury Law Office of Tulsa , we know about bicycle accidents, the needs of bicycle accident victims, and how to deal with insurance companies. You don't have to deal with this alone. We will focus on your case, give you the service you need, and work all-out to get you the compensation you deserve.
If we take your case, you'll receive a clear explanation of our services, and a written agreement making clear that you will not pay us any attorney's fees or expenses unless we can get you a satisfactory settlement or win your case in court.
Free Consultation: Tulsa Bicycle Accident Attorney
There is no cost or obligation to you to consult with us, so there is absolutely no risk to you. For a free consultation with an experienced Tulsa bicycle accident attorney and confidential case evaluation call (918) 924-5528 or toll free (888) 447-7262, or send us a message using the form on the right side of this page.